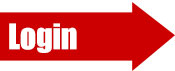 Privacy Policy
Love Pics Ltd have created this policy to demonstrate our commitment to the privacy of any information that you give to us.
What information do we collect through the website?
Personal details will only be used for the purpose of producing and despatching your order but will be kept on file for future reference by Love Pics Ltd. If you provide any suggestions or feedback on our website, it will only be used to develop the site and will be deleted once dealt with.
What we do with the information that you have given us?
Any information given to Love Pics Ltd in confidence will be processed in accordance with the law. It will not be disclosed to anyone outside the company without your permission, unless it is lawful for us to do so. We will not send any statistical information to third parties.
Cookies
Our site uses cookies to keep track of your visits to our website. A cookie is a small file that can be stored by your browser on your computer's hard drive. Cookies may be used to compile anonymous statistics related to the use of services or patterns of browsing. When used in this manner you are not individually identified and data collected is only used in aggregate. You can usually change your browser's settings so that it will not accept cookies, although this may restrict some website functionality.
Statement coverage
This statement covers only Love Pics Ltd website. It does not cover other sites to which our site is linked.
Your consent
By using our website you consent to the collection, storage and processing of your personal information by us in the manner set out in this privacy policy. Should we change our privacy policy, we will post the updated version on this page so that you are aware of what information we collect, how we use it and under what circumstances we share it with other parties.